Procurement & Inbound Logistics Superintendent - Lithuim du Mali SA
Description
INTERNAL/EXTERNAL VACANCY NOTICE
Position: Procurement & Inbound Logistics Superintendent
Location: Goulamina, Mali
Reporting Relationship: Manager Supply Chain
Position Purpose:
The Procurement & Inbound Logistics Superintendent plays a pivotal role in executing procurement and logistics activities aligned with company policies and procedures. This strategic leader manages a team responsible for Purchasing, Site Contracts, and Inbound Logistics to ensure optimal total cost of ownership and maximum availability of procured goods and services.
Major Responsibility Areas:
- Procurement: Accountability for all procurement transactions, strategic sourcing, negotiations, and risk mitigation.
- Inbound Logistics: Lead logistics staff, manage service providers, and oversee import-export formalities.
- Leadership: Demonstrate consistent leadership aligned with organizational values.
- Health & Safety: Provide leadership in health and safety, promoting awareness and managing risks.
- Code of Conduct: Adhere to the company's Code of Conduct.
- Corporate Responsibilities: Ensure legislative, regulatory, and statutory obligations are met.
Key Deliverables:
- Provide supervision, training, and leadership to the Procurement & Inbound Logistics team.
- Ensure compliance, transparency, efficiency, and cost-effectiveness in procurement and logistics activities.
- Develop and execute innovative sourcing strategies, negotiating and expediting processes.
- Report and monitor performance metrics, fostering internal and external relationships.
- Demonstrate visible leadership aligned with organizational values.
Position Holder Requirements:
- Degree in supply chain, law, or a commercial-related discipline.
- At least 10 years in procurement, 7+ years in leadership, and 5+ years in the mining or resources industry.
- Effective communication in French and English.
- Strategic sourcing and category management expertise.
- Proficient in Microsoft Suite and ERP systems.
- Strong negotiation skills and understanding of supply chain best practices.
- Safety leadership and commitment to ethical standards.
APPLICATION FORM
At Lithium du Mali , we value the power of teamwork and the ability to collaborate effectively. Along with the qualifications mentioned earlier, possessing a strong inclination towards teamwork will be highly valued. Your curiosity and open-mindedness will set you apart and contribute to our collective success. Join us and experience the Lithium journey in Mali!
How to Apply:
Interested candidates should submit their complete application package (in PDF format) to the following email address: recruitment@goulamina-jv.com no later than November 25th, 2023. Please ensure that your application includes the following documents:
Curriculum Vitae (CV)
Letter of motivation, including your current net salary and salary expectations
Copies of diplomas and work certificates
Copy of your current identity card or Nina Card
In the subject line of your email, please indicate your full name and the job title for which you are applying.
Important Notes:
Email Application: Please note that paper applications will not be accepted at the LMSA offices in Bamako and Goulamina. All applications must be submitted via email to recruitment@goulamina-jv.com .
Beware of Fraud: Under no circumstances should anyone ask you for money as part of the recruitment process or to secure a position. You should never agree to pay any portion of your salary to any individual.
We look forward to receiving your application and embarking on an exciting journey together!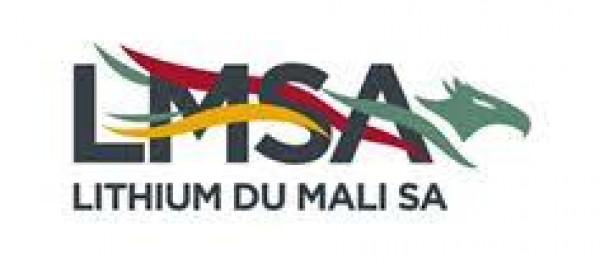 Secteur :

Mines (Energie, Pétrole, Ressources)

Adresse :

Goulamina MAli